UF Toner Recycling Program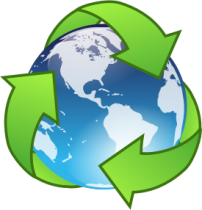 Departments can now recycle their USED Toner Cartridges. The program includes recycling toner cartridges from your PrintSmart devices and all other non-Xerox printers & copiers (regardless of the brand). The toner cartridges will be collected by Mail and Document Services and taken to Central Stores to be returned to the manufacturer for recycling.
To recycle your toner, please follow the steps below:
Place the used toner cartridge in the same bag in which your replacement cartridge arrived
Place bag with used toner cartridge in the same box in which your replacement toner cartridge arrived
Seal the box (both ends) with tape
Place sealed box with your outgoing campus mail. Do not place the replacement cartridge in your mail tub/container. Place the properly packaged cartridge next to your tub/container to prevent damaging the mail
Mail and Document Services will pick up all properly packaged toner cartridges. Any improperly packaged toner cartridges will NOT be picked up by Mail & Document Services. Again, please put used toner cartridges (any brand) in the replacement cartridge packaging. Seal both ends, and place with your outgoing campus mail.
If you find that you have ten or more USED toner cartridges that need to be recycled, please contact Recycling Department at 392-7396 to coordinate special pickup.
Feel free to contact the PrintSmart team at purchasing@ufl.edu with any questions.