What is Print Smart?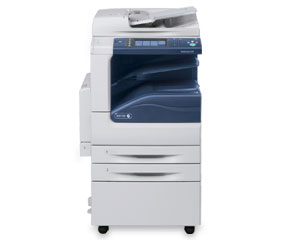 The Print Smart program is the University of Florida's Managed Print Solution. This service has been awarded to Xerox to analyze and manage document output devices with the goal of reducing the total cost of ownership and improving internal efficiency and productivity.
Print Smart includes equipment, service and supplies (exluding paper); departments will be charged on a cost-per-impression (CPI) basis for actual usage (one price for monochrome pages and one price for pages that include color).
UF Administrative Memo, Matt Fajack, Vice President and Chief Financial Officer, May 31, 2013
Print Smart includes:
Equipment including multi-functional devices (MFD) that copy, print, scan and fax
Workgroup printers
Supplies, excluding paper
Preventive maintenance, break/fix repairs and parts
Service-level agreement to ensure consistent serving of fleet
Detailed account usage and simplified billing utilizing a cost-pre-impression model
Flexibility for equipment changes
Single contract for increased efficiency in managing contract terms and conditions