Break/Fix & Supply Request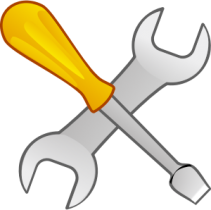 Key Device Contacts (KDC) can now submit their Break/Fix & Supply request via the PrintSmart web portal instead of calling the Help desk to report an issue. NOTE: Units supported by UF Health IT should continue to call the Technical Support Center at 265-0526 for break/fix issues but can utilize the PrintSmart web portal for supply requests.
To access the web portal, simply click on the link below which will take you to the Break/Fix & Supply request screen. http://purchasing.ufl.edu/printsmart/support/breakfix-supply-request/
Next, click on the appropriate button ('Break/Fix' for issues with your print device(s) or 'Supply Request' to get access to supplies) where you will be redirected to the web portal sign-on screen.
Feel free to contact the PrintSmart team at purchasing@ufl.edu with any questions.