Relocating Your Device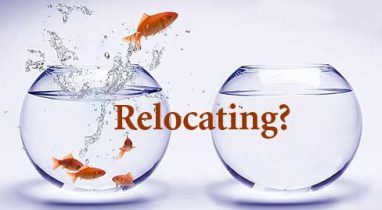 Device Relocation
As a reminder, it's important to always have Zeno move your PrintSmart device(s). Plugging your PrintSmart device into a different network port will most likely cause the device to lose connectivity with the Zeno management server.  The cascading effect is replacement supplies not being shipped automatically and monthly meter reads not happening.
If you need to relocate your PrintSmart device, please click on the link below to submit a request. Devices being relocated within the same building will not incur a moving fee.  Devices being relocated outside your current building may incur a transportation fee.  Zeno will provide you an estimate before they schedule the move.  In addition, please note all relocation requests MUST be scheduled at least two weeks in advance and all deliveries will be scheduled on Mondays or Wednesdays only.
For additional information, feel free to click on the PrintSmart web portal or contact the PrintSmart team at procurement@ufl.edu with any questions.
http://purchasing.ufl.edu/printsmart/support/billing/device-relocation-request/